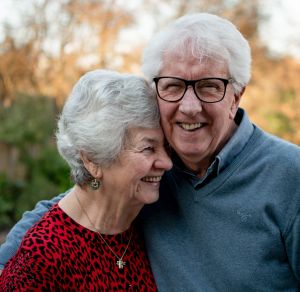 Medicare Insurance. Quality Coverage At Great Rates.
When it comes to securing our future and that of our loved ones, nothing can be more essential than having the right kind of Medicare Insurance. Especially in places like Texas & New Mexico, where the dynamics of health and wellness change rapidly. But what is Medicare Insurance? And why is it so vital for residents of Texas & New Mexico?
Understanding Medicare Insurance
Medicare Insurance is a federal health insurance program mainly for people aged 65 and older, but it also covers some younger individuals with certain disabilities. At King Insurance Group, we've realized that many residents in Texas & New Mexico aren't just looking for any insurance. They want a Medicare plan that aligns with their individual health needs and financial circumstances. And with the rise in medical costs, it's essential to have coverage that ensures you're protected when health challenges arise.
Typical Claims Covered
One of the many reasons why King Insurance Group has become a trusted choice for many in Texas & New Mexico is because of the breadth of coverage our Medicare Insurance offers. Some of the typical claims include:
Hospital care (inpatient)
Skilled nursing facility care
Nursing home care (as long as custodial care isn't the only care you need)
Hospice
Home health services
Doctor's services
Outpatient care
And other medical services
With our strong network of healthcare providers in Texas & New Mexico, we ensure that your claims process is as smooth as possible. If you have any questions about the coverage, give us a call at 432-425-0931.
Benefits of Medicare Insurance in Texas & New Mexico
Comprehensive Coverage
From hospital stays to outpatient care, ensure you get the medical services you need.
Affordable Premiums
We understand the value of your money. That's why we offer competitive rates for top-notch coverage.
Customer-Centric Approach
At King Insurance Group, our customers are at the heart of everything we do. We're here for you every step of the way.
Why Choose King Insurance Group?
There's no shortage of insurance agencies in Texas & New Mexico, so why should you trust King Insurance Group? For starters, we have been serving the residents of Texas & New Mexico for several years. We pride ourselves on being accessible – whenever you need us, just dial 432-425-0931. Our dedicated team ensures that your policies are tailored to your specific needs. Additionally, our vast experience in the insurance industry means we can guide you through the complexities of Medicare, ensuring you make informed decisions.
Ready to Secure Your Health?
The journey to securing your health future starts with one step. Allow King Insurance Group to guide you through the process of getting the best Medicare Insurance for you. Our team in Texas & New Mexico is eager to help. Remember, the sooner you get covered, the better protected you'll be. Why wait? Reach out to us today at 432-425-0931 or check out our online quote request form.