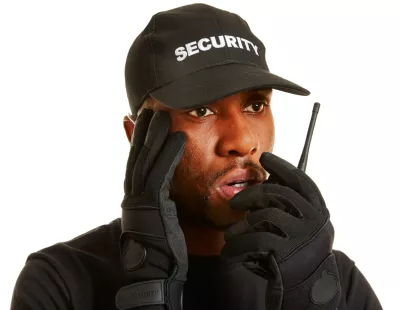 Security Guard Insurance. Quality Coverage At Great Rates.
Why Security Guard Insurance?
Security professionals are trained to prevent incidents and protect assets, but the unexpected can still occur. That's where security guard insurance steps in to cover liabilities and risks specific to this line of work. If you operate in the security industry in Texas & New Mexico, it's crucial to protect yourself. For more details, call us at 432-425-0931.


Get a Quick Quote Or Provide Us With More Info
Common Risks in Security Work
Security guards and private security firms are exposed to various risks, from physical altercations to negligence claims. This makes comprehensive insurance coverage not just an option, but a necessity. Call 432-425-0931 for a consultation.

Liability Coverage

Employee Protection

Vehicle Coverage
Typical Claims Covered
Security guard and private security insurance packages usually cover a variety of claims, such as:
General Liability
Professional Liability
Workers' Compensation
Commercial Auto Insurance
Property Damage
How to Choose the Right Policy
Given the diversity of security operations, there's no one-size-fits-all policy. Coverage depends on the services you provide, your client base, and your operation size. To find a policy that fits your needs in Texas & New Mexico, call us at 432-425-0931.
Why Choose King Insurance Group
With King Insurance Group, you get personalized, effective insurance solutions. We've been serving the security industry in Texas & New Mexico for years and know the specific needs and risks associated with this line of work. Don't wait until it's too late; reach out to King Insurance Group at 432-425-0931 for comprehensive security guard and private security insurance.
Ready to take the next step? Complete our online quote request form.